FRIENDLY. RELIABLE. INDEPENDENT. CERTIFIED AND VERIFIED FOR HOME ENERGY AUDITS.
---

WE ARE A FULL-SERVICE HOME PERFORMANCE BUILDING COMPANY SERVING THE CHICAGOLAND AREA.
From home energy audits including blower door testing and infrared diagnostics to pinpoint your home's deficiencies to full service work to fix those deficiencies while taking into account the interrelationships between your home's various components, we work to maximize your home's energy efficiency, eradicate any indoor air quality and other safety problems at the source, and optimize building durability and integrity. We're certified, verified, and have years of experience under our tool belt. Click here for full details on our Certifications.
Feel free to call the office or shoot us an email for a free consultation, where you'll speak with a friendly customer service representative trained to walk you through exactly what sort of work we do on a day-to-day basis to improve homes like yours, as well as what energy-efficiency rebates may be available in your area. We look forward to hearing from you!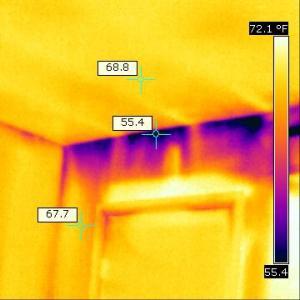 Testimonials
Set up an appointment on first call. Tony was professional, friendly, and courteous. Cleaned up thoroughly. They submitted a proposal for work they identified as deficient in their test. The proposal was broken out by project, so I could select specific areas.