AFTER THE HOME ENERGY AUDIT - RETROFITTING YOUR HOME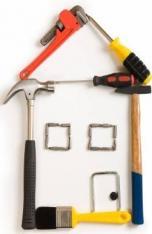 Once you have received IES Green's Home Audit Report, it will clearly identify each of the energy and comfort issues in your home. Additionally, your audit report will provide a prioritized plan for making the most cost-effective investments to improve your comfort and health while also reducing your energy costs and your home's environmental impact.
IES Green offers the right materials and installation services. We offer a wide range of home improvement products that have been researched to ensure the highest quality standards have been met.
IES Green's home contracting services are completed by its insured and licensed team members. Our professional crews are experienced at creating a work schedule that meets your needs and will maintain a safe and clean working environment throughout the project. IES Green's professional installation crews are thoroughly trained, on time, and polite and will not consider a job completed unless is has been done right and you are satisfied with the results.
A follow-up energy audit will be conducted to verify the targeted improvements have been achieved and to ensure the installations have resulted in improved energy efficiency, comfort, and safety.
Please click on the links below for additional information.  Thank you for your interest in IES Green.
Testimonials
Tony Botkin of Intelligent Energy Solutions (IES) performed a blower door test and indentified areas of air leakage in the attic and other places. There were various holes or openings at the top of the walls that allowed cold air to leak into the walls behind and in front of the wall insulation... Read More